WE ARE PRIMARILY A BEEKEEPING SUPPLY STORE CARRYING  MANN LAKE LTD, SOUTH FLORIDA BEEKEEPERS, AND A BRUSHY MOUNTAIN BEE FARM DISTRIBUTOR BASED IN GARFIELD, ARKANSAS. 
NEWEST BEEKEEPING SUPPLIES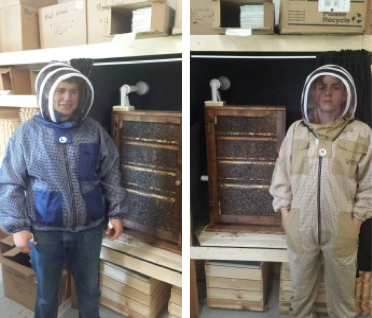 NOW SELLING 3 LAYER VENTILATED BEEKEEPING JACKETS AND SUITS FROM SIZE XS TO 5XL
PICK YOURS UP TODAY!
NEED DIRECTIONS?
We are easy to find but we've made it easier for you to find your beekeeping supplies. We have a dynamic Google Map to help you launch directions to us in Garfield, Arkansas. Stop in and get all of the beekeeping supplies that you need.